Want to know the latest vacancies? Just follow our LinkedIn!

Employers, find your next rock star employee
Maximise the audience
Maximise the audience for your vacancies by advertising on job.id
Tap into top talent
We have thousands of candidates using our website every day. Your next star employee is here.
Allow candidates to apply online
You can allow candidates to apply online, refer them to your website or provide contact details.
Latest Blog Articles
Seorang yang berkinerja terbaik tiba-tiba mengundurkan diri, dan anda bingung. Apa yang terjadi? Dan bagaimana dengan karyawan anda yang lain? Bagaimana ini akan berdampak pada mereka? anda sudah tahu..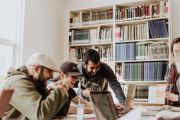 Tidak dapat dipungkiri, virus corona (COVID-19) telah mengubah lanskap bisnis secara drastis pada tahun 2020, dengan lebih banyak bisnis yang mendorong atau mengharuskan karyawan untuk bekerja dari ru..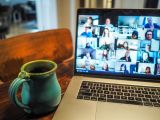 Memiliki hubungan kerja yang baik dengan atasan anda berarti anda belajar lebih banyak, lebih tertantang, dan pergi setiap hari dengan perasaan sejahtera dan berprestasi. Jadi, saat anda mempertimbang..